Thread Rating:
08-22-2012, 10:28 AM,
Koika


Junior Member


Posts: 2
Threads: 2
Joined: Aug 2012
Reputation: 0

Some Custom-Pokemon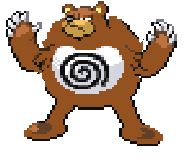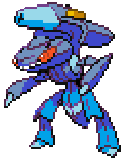 I hope you like these, and I've saved what many people like the most for last, Squirtom!
08-28-2012, 02:49 PM,
YoshyRyuDCC
Freelance Admin


Posts: 960
Threads: 57
Joined: Nov 2009
Reputation: 11

RE: Some Custom-Pokemon
The pixels look all.. weird. Like the base sprites weren't scaled correctly when you started editing them. What version of paint do you use -- that is if you are using a version of MS Paint to sprite.
Users browsing this thread: 1 Guest(s)